Precision Welded Tubes and Cylinders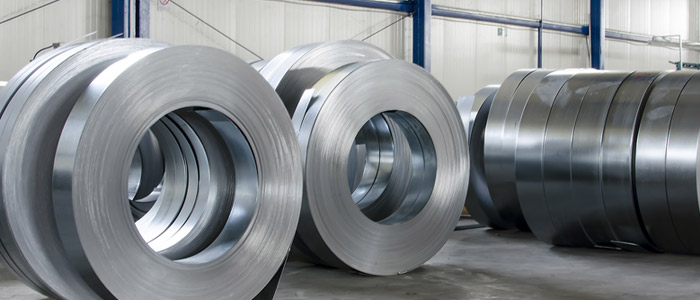 Regardless of quantity, if you are looking for a supplier of high quality welded tubes and cylinders; you need look no further than TFL – The Experts in Tube Engineering.
With a proven track record covering more than twenty years, TFL has evolved to become the market leader for the supply of quality welded tubes and cylinders, manufactured specifically to individual customer requirements. Your business can rest assured that in TFL it has a supplier who can cope with the most arduous of tasks and is flexible enough to adjust to your specifications and needs.
TFL have the in house skills to produce automatically or manually welded tubes and cylinders in a variety of exotic materials, including Titanium, Nickel, Hasteloy and all their associated alloys.
The complete range of Stainless Steel and Stainless Steel alloys are common to tubes and cylinders produced by TFL.
A wide range of Aluminium (>125mm wall thickness) and copper (>25mm wall thickness) tubes and cylinders are just two of the exotic materials being welded to the highest specifications regularly at TFL.
With a diameter range of 10mm>2500mm, a length range >2500mm (longer lengths can be achieved by means of circumferential joins in some circumstances) and a wall thickness range of 0.25mm > 125mm, TFL should be able to cater for most needs.
Working with TFL as part of your team in a 'business partnership' has its reward. Integration with customers is vital, as it enables TFL to develop an understanding of your products and their usage and with TFL striving for continuous improvement, ensure the ongoing quality and suitability of product at a cost effective price.
Cryogenic Fabrication
To compliment the core product of tubes and cylinders, TFL has expanded operations to include complete fabricated assemblies and vessels aimed specifically at the cryogenic industry.
By working closely with customers, drawing on years of experience within this industry, offering advice and support at the design stage of projects, TFL are able to offer a complete 'One Stop Shop' service supplying quality fabrications, unique to customer specifications for all types of cryogenic use.
Offering a complete range of manufacturing facilities, including machining and vertical boring, as well as leak detection facilities if required, TFL with their team of professional experts have all the skills and resources at hand to offer the type of service and quality expected within this specialised hi-tech industry.
General Fabrication
With the experience and knowledge gained in the manufacture and supply of quality tubes, cylinders and cryogenic fabrications, TFL can also use resources to provide a more general fabrication service supplying a whole range of high quality fabrications, predominantly in stainless steel or aluminium, to numerous industries.
Drawing on years of experience in exacting industries TFL is structured to supply a fabrication service, including in house machining and testing facilities, that satisfies customer designs and specifications, no matter how demanding, and is manufactured to the standard of quality and workmanship one would expect from a company like TFL.
Food Industry
Through the knowledge gained in manufacturing close tolerance kit parts for the clinical/scientific industries TFL are able to offer fabrications of the highest standards to be used in the food industries, adhering to the exacting hygiene requirements.